Create a Unique Brand Story on Social Media
As a leading provider of social media marketing services in India, we assist you in getting measurable outcomes from your social media efforts by offering a variety of high-value social media consulting services. It has been demonstrated that our social media marketing services quicken growth. All of our clients have seen success using social media for marketing and advertising.
Our skilled social media team manages all of the daily tasks required for a company, including idea conception, inquiry management, social content development, running advertisements, reporting, and more. We have experience managing client accounts on numerous social media sites, including Facebook, Twitter, Instagram, LinkedIn, Pinterest, and many more.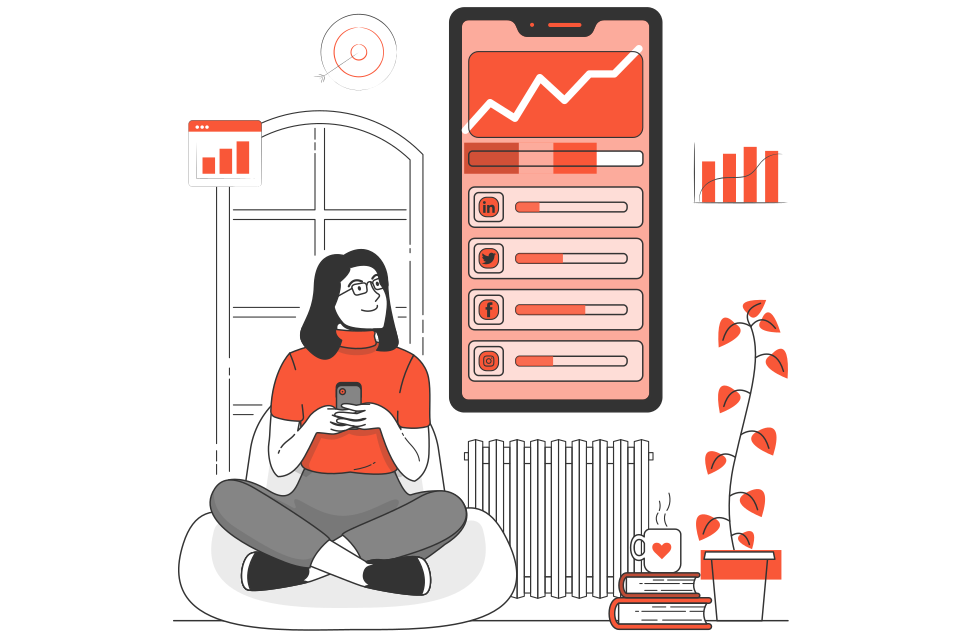 Promote Your Business Story on the Proper Platform
Utilize social media marketing services from Aperoltech to increase your return on investment (ROI) from websites like Facebook, Instagram, and LinkedIn. Your company may begin increasing its brand exposure and revenue from social media with the help of our affordable social media management services.
We analyze your target market and develop a social media marketing strategy to promote your business on the best suitable platform. Aperoltech is the best reliable option for social media marketing services. As your partner, we'll assist your company in enhancing its income, client loyalty, and brand awareness. We are a reputable provider of digital marketing services in India.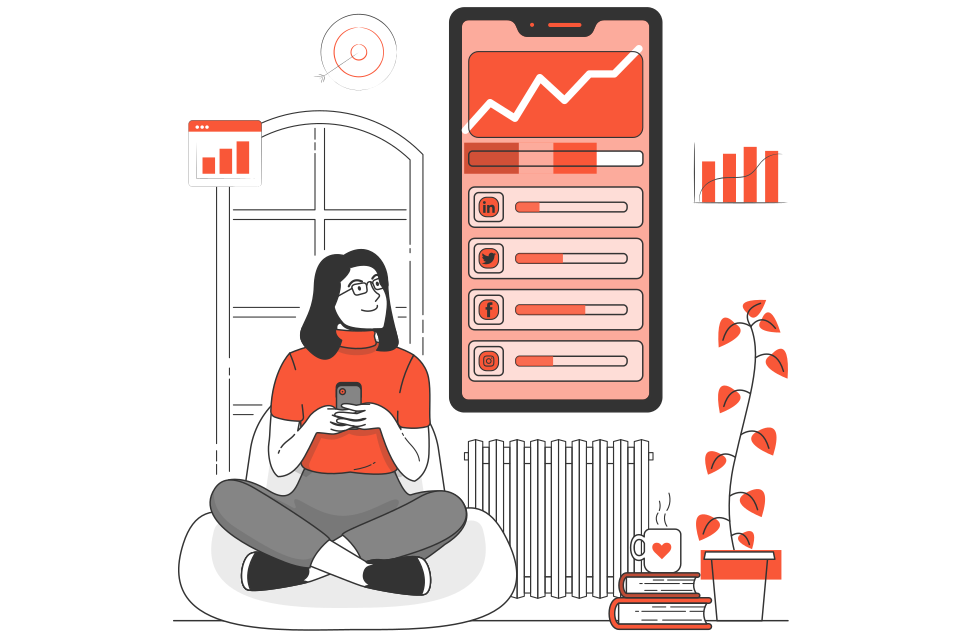 Solutions for Social Media Marketing
Establish a vibrant online presence by building dynamic profiles on sites like Facebook, Twitter, LinkedIn, and others.
Increase the popularity of your business by setting up active pages on numerous social media platforms.
We make social media content calendars to make sure we have planned and prepared content for posting in advance.
Measurement of Engagement
We offer engagement measuring services to maximize earnings by learning about customers preferences and behavior.
Social Media Marketing Consultation
If you face any issue in social media marketing, our experts at Aperoltech will help you with result-oriented suggestions.
Paid Campaign Development
Get demonstrable returns on your investments by using targeted social media paid campaigns to promote your business.
It Is Not Only Being Technology Experts. Our Promises Are Real! When You Working With Us, You Are Not Taking A Risk!
Multi-Industry ExpertiseWe are able to provide a range of talents and knowledge for every project we work on thanks to our extensive industry experience.

Trusted by peopleOur wider industry experience, result-oriented marketing services, and reliable workforce, we are a trusted brand across the globe.

Dedicated TeamTo encourage direct communication, we give you a specialized digital marketing team and account manager. Strategy-first Approach At Aperoltech, we create a solid digital marketing strategy tailored to your specific company's objectives.
Strategy-first ApproachAt Apreroltech, we create a solid digital marketing strategy tailored to your specific company's objectives.

Full-Service Digital MarketingOur full-service digital marketing services can help, whether you need specialized services or complete digital marketing solutions for any industry type.

Transparent ReportingWe make sure you keep track of the progress of your campaign. Regular updates and in-depth monthly reporting will be sent to you.
Guaranteed Customer Satisfaction

Promote your brand story on the most used social media platforms. Get in touch with us for accelerated results.

We will respond to you within 24 hours.

We'll sign an NDA if requested.

You'll be talking to product and tech experts (no account managers).
Frequently Asked Questions
What is social media marketing?
Social media marketing is a term used to define several marketing methods that businesses use to promote themselves and their products and services on social media networking sites such as Facebook and Twitter.
How to do social media marketing?
Social Media Marketing (SMM) is the process of gaining traffic or attention through social media sites. SMM usually refers to the strategic use of social media platforms to promote a product or service, though not necessarily on those sites.
Why is social media an important part of inbound marketing?
Inbound marketing is a methodology of marketing that attracts customers by providing valuable, relevant content to them rather than interrupting them with ads.
How much do social media marketing companies cost?
Social media marketing can be extremely affordable or extremely costly depending on what you are looking for. If you are only looking to set up a profile on Twitter, Facebook, Google+, and LinkedIn, you can do it with a few hundred dollars in advertising costs.
What are the types of social media marketing services?
By using tools like Twitter, Facebook, YouTube, Instagram, Pinterest, Yelp, Google+, Vine, and Linkedin, our social media marketing service for small businesses helps customers find you while also helping them discover what makes your business unique.
What are the functions of social media?
Social media is the best way to spread the word about your business, new product or company. It is also a great way to learn from others and to receive valuable information. There are a lot of social media platforms out there, some more popular than others.